CSC Automotive develops any kind of vehicle accessory at your request, from initial design up to transport to your location.
Due to our efficient, dynamic and lean organisation we offer you very quick time table to realise the product at low cost but also at the highest pice/quality standard.
Our designer translates your ideas and wishes into realistic visual material for your review and further progress.
WHAT WE OFFER
Prototyping / modelling
Our experts create one-to-one prototypes to turn design into reality and provide a realistic sample of the final product. Based on the prototype adjustments can be made before moving to the next step.
WHAT WE OFFER
Engineering
Based on the input on the prototype 3D models of the product are created in CAD. Construction, quality, safety, usability, legislation and easy fitting are taken into account while making the CAD drawings. Recommended materials for the final product are being discussed with the customer.
CSC Automotive aim to provide our customers with top quality product, using high-grade, durable materials. Material range CSC Automotive is offering:
a) ABS vacuumforming
b) ABS injected parts
c) PU
d) PU RIM
e) Stainless steel
WHAT WE OFFER
Tooling and production
Depending on the quantity of the required product we offer several kind of toolings made of resin, aluminium or stainless steel. Upon customers' choice tooling is owned by the customer or by CSC Automotive. Depending on requirements the correct partner for production is chosen leading to cost effective product.
WHAT WE OFFER
Assembly / Packing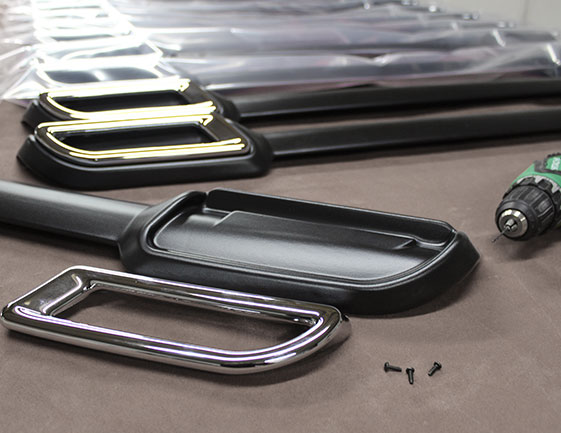 We take care of the assembly of produced parts, for instance taping, fitting several parts together, adding mounting materials, fitting instructions and proper packing material.